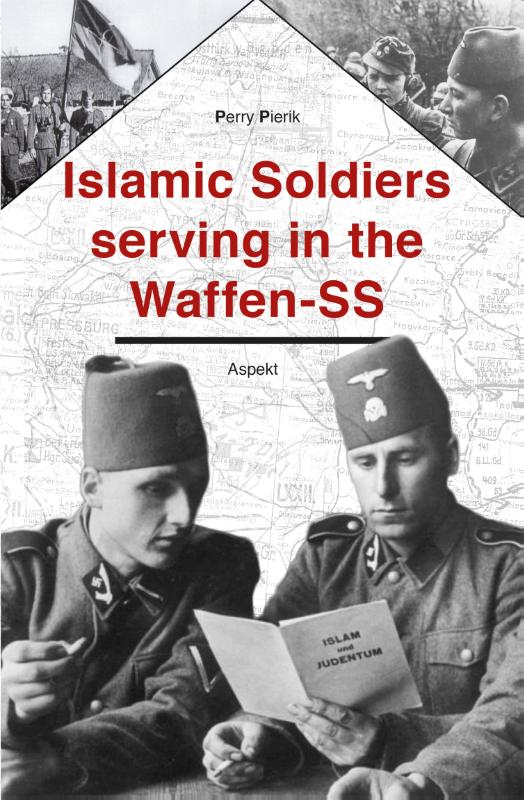 Islamic Soldiers Serving in the Waffen-SS
Review
Reviewed by: Abdullah Drury, University of Waikato, New Zealand
Published by: Soesterberg: Aspekt Publishers, 2023, 200pp. ISBN: 9789464629699.
"He who walks the path of moral compromises inevitably turns into an instrument of evil."
Recently the Australian Muslim Times ran a charming article about the late Ahmed Skaka, mullah at the Adelaide mosque in South Australia from the 1950s until the 1970s, and the important contribution he made personally to the religious life there. Unmentioned was his wartime career as an officer in the Waffen-SS. A curious reader might ask how an Islamic cleric of such high standing and competence ended up wearing the SS double lightning flashes of Hitler's 'Aryan' master-race. A more informed reader would note that Skaka was not alone – his contemporary Ulema colleague Husein Đozo also served in the same unit but managed to evade being murdered in 1945 by defecting to the Communists and serving Tito as his primary advisor on Islamic matters both within and outside post-war Yugoslavia.
This energetic new book by Perry Pierik, Islamic Soldiers serving in the Waffen- SS, underscores the role of human agency in the Third Reich – men like Ahmed Skaka and Husein Đozo mattered. The intractable gyrations of their pre-war and wartime experiences and ambitions, their passions and personal philosophies, plus their pious sense of individual responsibility, all contributed significantly to particular developments and policies, and the overall successes and failures of the wider enterprise. Over the past two decades, there has been a spike in the number of books examining the role of Muslims in World Wars One and Two. In the Anglosphere this has tended to focus on men who fought for the Allies so this tome, examining the contribution of Muslims serving the Axis, is a welcome change.
---